The concert was AMAZING. We all had a blast, my wife now understands why I said she had to see Roger Waters before he retires, she didn't go in 2008 when I went to Denver to see Dark Side of the Moon and I kicked myself since.
Anyway, we left early heading to Columbus to make sure we didn't get stuck in traffic or have ANY delay.
Arrived at the arena at 6:30 and was amazed to see 17 18 wheelers sitting out back and 6 tour buses....gonna be a big show...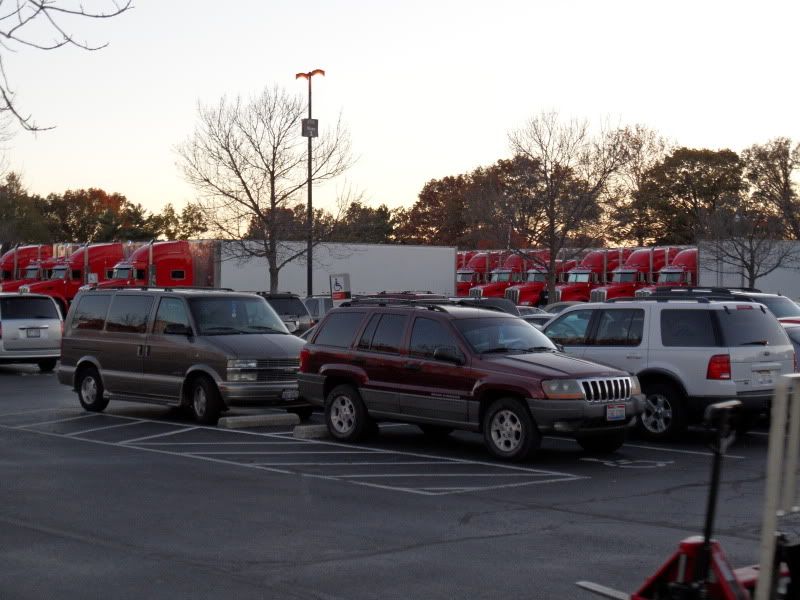 Once inside I had to check out the sound board and stuff....looked more complex than our 911 center....
View from out seat....now too bad.
Some old guy with a hot chick...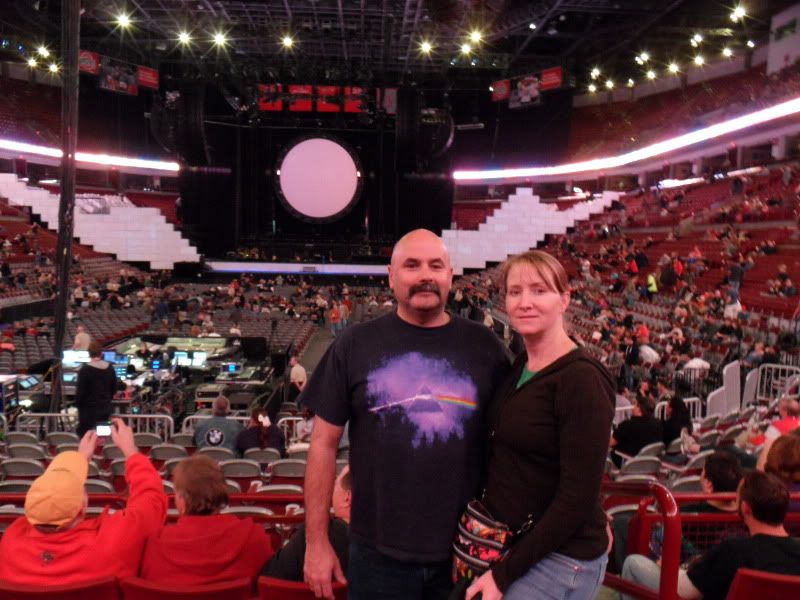 Then the show starts...talk about starting a show petal to the floor....damn. (shaky video because stupid people came in late)
17 trucks...here's the other trucks and tour buses.
A few more photos...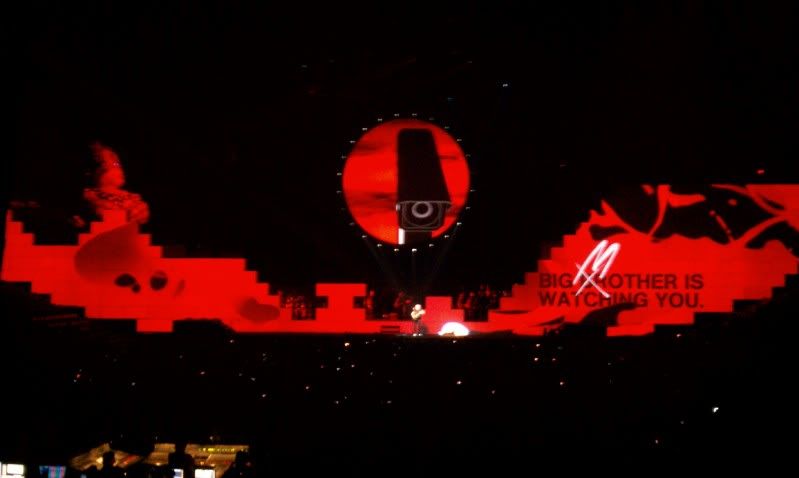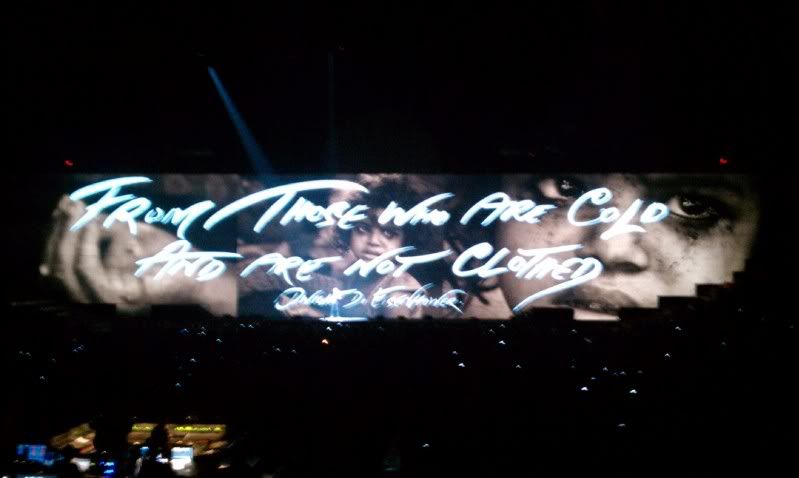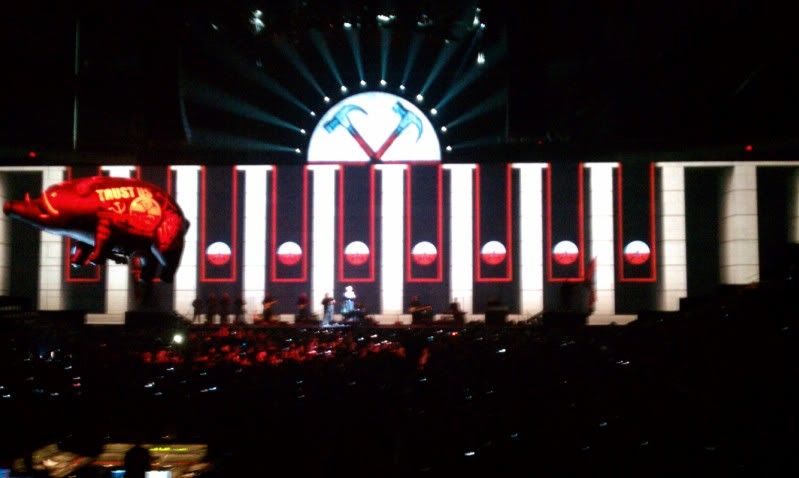 And this was amazing, if you look at this photo it looks like there are bricks missing...there not. In the "back ground" behind the missing bricks is a chase scene, the headlights made it look like the bricks were missing and the lights were shining through the missing bricks....just projections on a flat wall.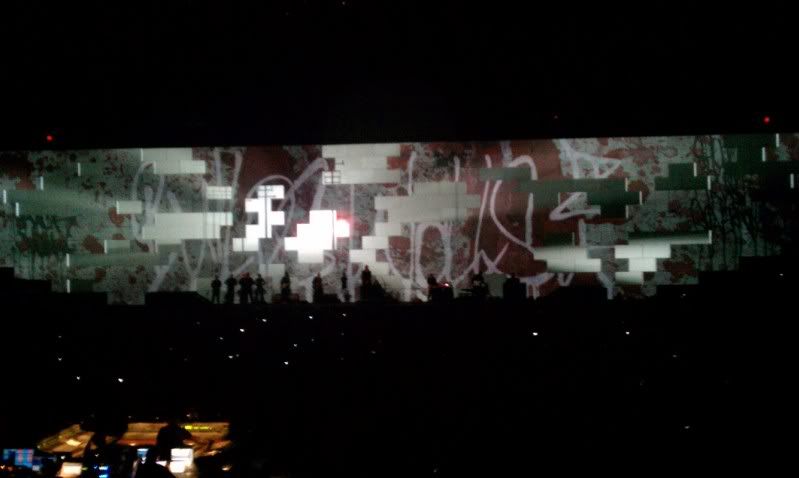 Video of the same segment