cut off peg flush with lever, drilled 1/4" hole, painted flat black, installed peg for a harley to match the foot pegs.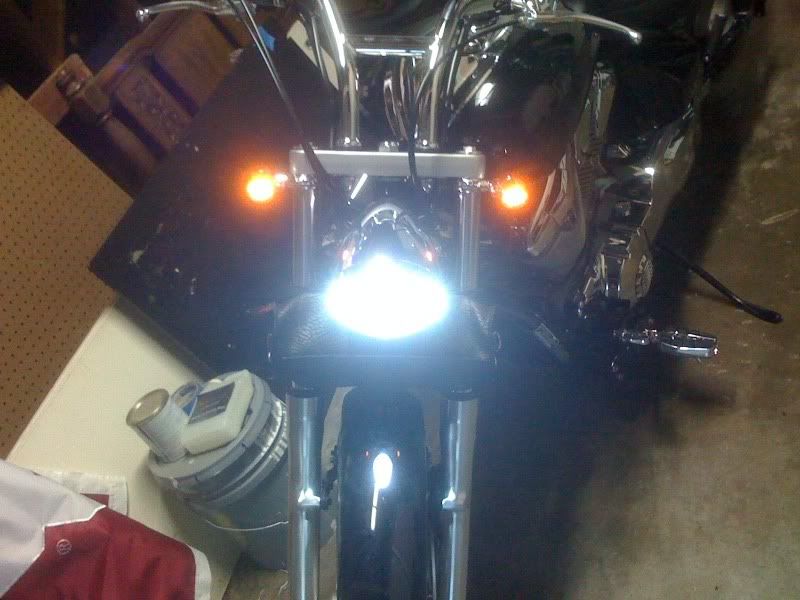 installed HID headlight kit, 41mm fork clamps, mini silver bullets from kuryakyn.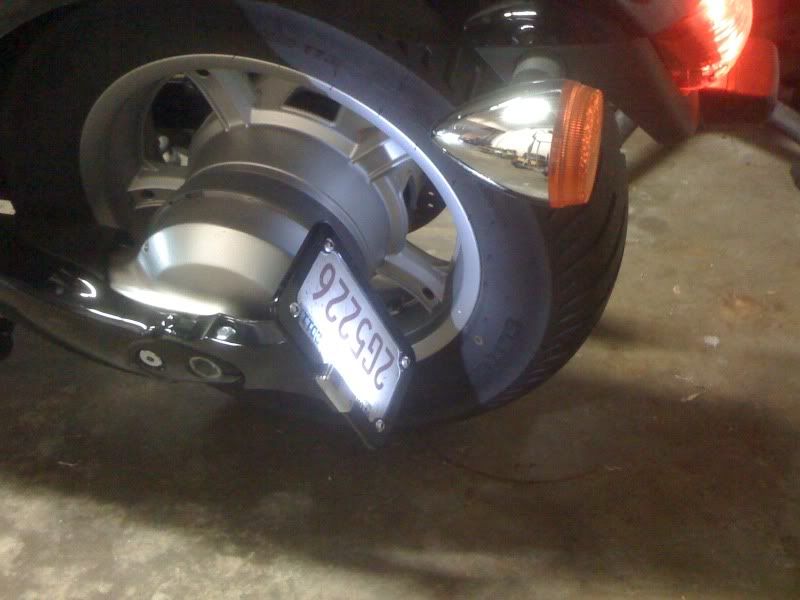 accutronix side mount for the fury fits our bikes also
, cut stock liscense plate holder flush with the bottum of the stock plate light.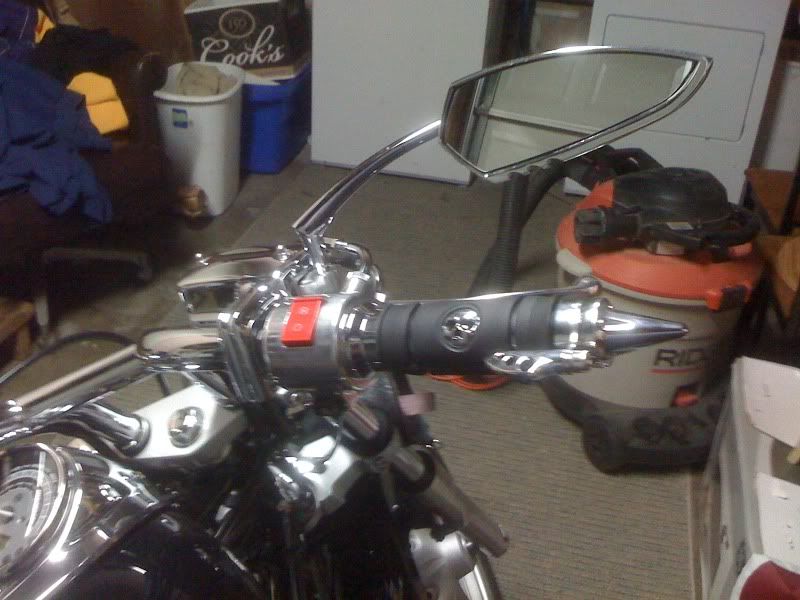 Scyth II mirrors, transformer grips, transformer throttle assist, master cyclinder and clutch perch cover all from kuryakyn.
also have the fi2000 from cobra set at 3-2-3, cobra swept exhaust, accutronix intake adaptor with spike intake.
any questions just hit me up.