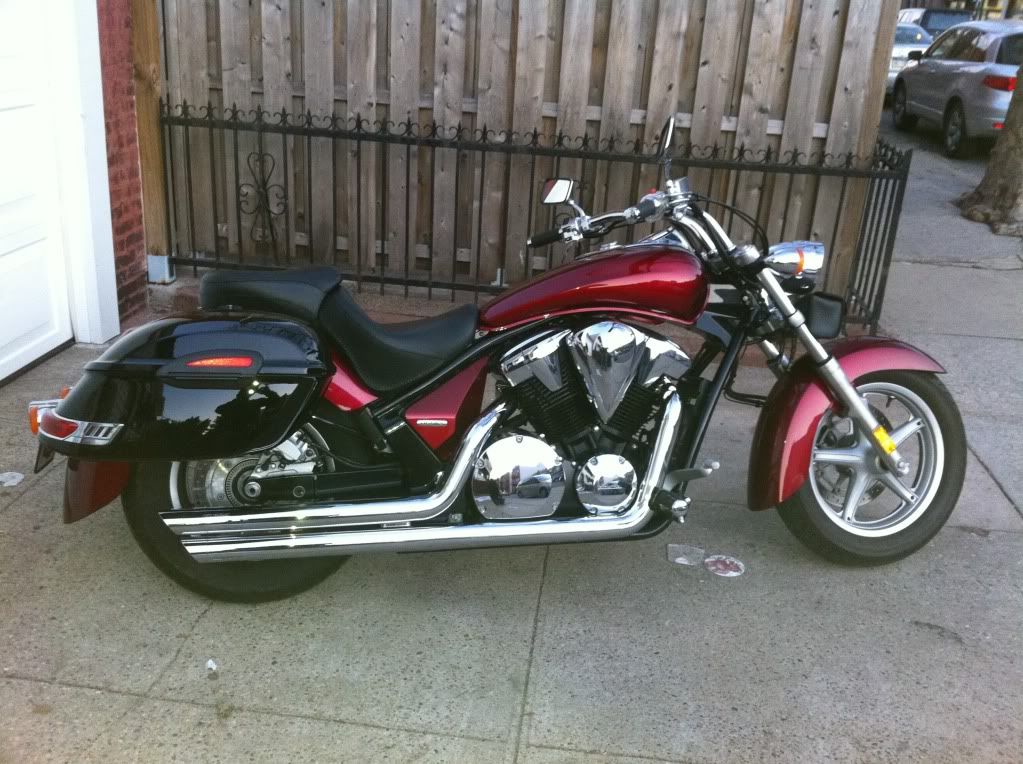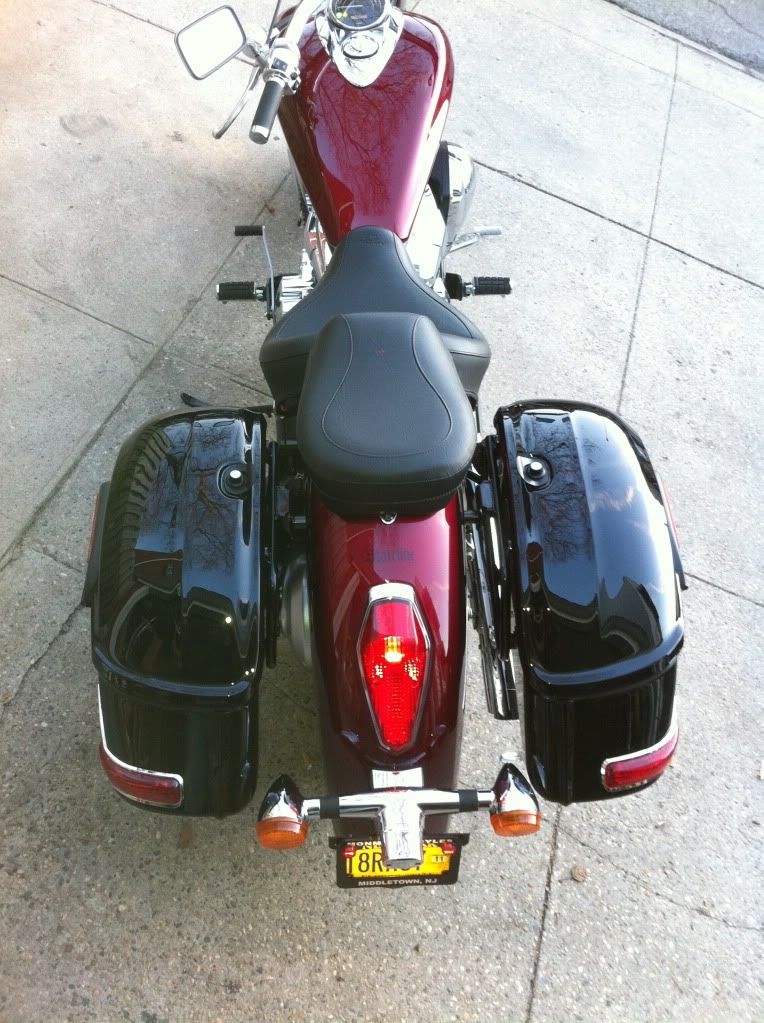 Last year I had put Honda's saddle bas bracket on my bike and attached a Memphis shades windshield.
My windshield I only use on long highway trips so I can hear my radio better without the wind and it comes off in seconds with quick release but the saddle bags are still there.
I would like all my short trips around the neighborhood to the gym, park, bar, ect... to still have that no bags smooth look.
To date I have only seen one person on the web site post about doing something with easy brackets but never saw anything about how it worked out.
I have been talking to Edge brackets engineers the new owners of ghost brackets who I feel makes a better bracket than easy brackets.
With thats said they are making me a set of brackets now I should have them withing the next two weeks or so.
I will keep you all posted if your interested I know some of the interstate people might be jumping at the chance as installing brackets on our bike requires some holes drilled in the fender and fender rails being put on as well.